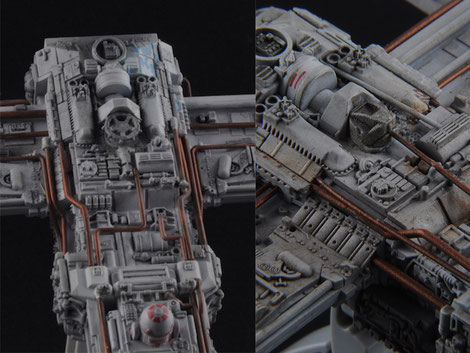 This is an instruction to remove the existing part on the fuselage and glue in the Tiger Sprocket or the LEM.
It is shown with the LEM-part. It is exactly the same procedur with the Tiger Sprocket!
Happy Scale Modelling
Florian
---
---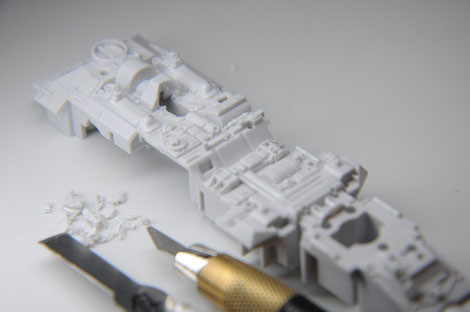 At first you have to remove the whole round existing part on the fuselage.
It is easy with a No. 17 chisel knife.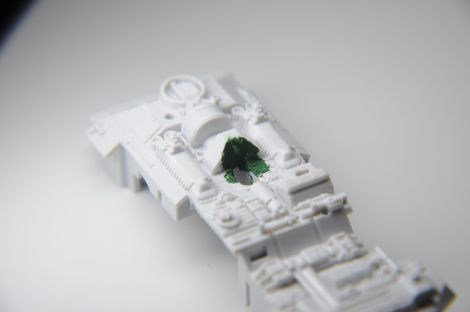 Than you have to fill the big gap on the backside with putty. Also the area which is affected from the chisel.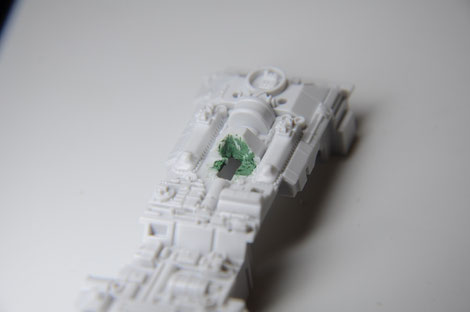 After the putty is dry, you can sand it to get a smooth surface.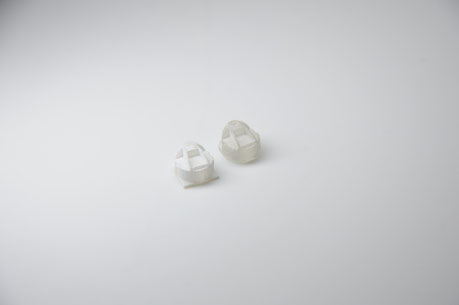 The last step before glue in the LEM is to remove the corners and if needed smooth the surface from the print part. Finally glue the LEM with CA-Glue onto the fuselage.
Note the proper direction!